Want to download Latest Google camera Port For Redmi 7? Then you are at the right place.
I believe the Google camera app is the best thing that has happened with android users in the last 2 years.
If you are using an android phone but still don't heard about Google camera or Gcam apk, then I guess you are out of this world.
Basically, it is an amazing camera app that originally comes with all the Pixel devices. But all credit goes to the some of the amazing developers like Arnova8G2, BSG, and Urnyx05 who work hard to develop modded GCam APK that works with all the android device.
Here in this guide, We will share the direct link to download latest Google camera app for Redmi 7 As we will also share that how you can install the Google camera port on Redmi 7.
Google Camera Port For Redmi 7
Google camera is just a normal camera application with a very simple user interface but with some unique feature that you don't get with any normal stock camera app. Google camera runs on Google's special AI technology which offers stunning images and video quality in any situation.
The only problem with Google camera app is it is developed by Google itself exclusively for their own smartphone. However, as I earlier told you Developers port this app for other android phone and then it works on any android phone..
One thing you should definitely know that Your phone should have Camera2 API enable in order to use this app on your phone. With most of the mid-budget android device, Camera2 API is not enabled by default. So, you have to manually enable the Camera 2 API support on your phone.
Once the camera2api is enabled in your phone then all you have to do is download the latest Google camera port for redmi 7 from our website and install it on your phone, and after that, you can start clicking the stunning picture with your smartphone
Download Google camera app for Redmi 7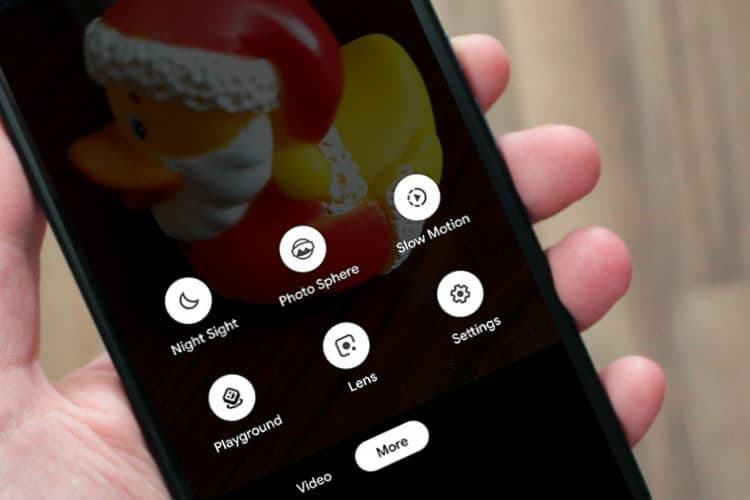 Thanks to the XDA developer for sharing this amazing Google camera port for Redmi 7. This is one of the most stable and updated versions that come with Portrait mode, HDR, HDR enhanced, HDR+, AR emojis, Google lens, Timelapse, Flash, RAW photo, ZSL, Slow motion, Photosphere, Image stabilization, Super-resolution zoom, etc.
Below We have mentioned all the features that are working and not working with this ported Google camera apk for Redmi 7. The issues/bugs may be fixed in the future.
What's Working:
Camera (HDR+/RAW/ZSL/Flash etc.)
Portrait Mode (Front/Rear)
Night Sight (Front/Rear)
Super-Res Zoom
AR Stickers
Video Recording
Fixed crash in Night Sight mode while using Ultrawide lens
Added Exposure compensation option
Re-added HDR+ off
Now without further ado here is the direct link to download latest Gcam apk from Redmi 7. Just click on the download button given below.
Special Note – Guys, in case if Slow motion and night sight mode is now working then just import the xml file given below .
XML file to fix night sight mode
If you don't know how to import XML file in Google camera then check this guide.
How to install Google Camera On Redmi 7?
1. Click on the download button given above to download the gcam app on your phone. Alternatively, you can also download it on your pc or laptop and then transfer the apk file to your android phone.
2. Now enable Unknown Sources options from Settings > Security or Settings > Additional settings > Privacy.
3. Then open the file manager and locate the apk that you had downloaded a few minutes back. Now click on the apk file and tap on the install button.
4. Once the installation process is complete, Open the Gcamera app on your device and start clicking the picture and taking videos.
Difference Between Stock Camera App and Google camera App
Here is the few difference that i found after using both stock camera app and Google camera on Redmi 7.
Image shot with the stock camera was warmer while the image captured with the Google camera was cooler. Images captured with Stock camera app was more pleasing to the eye where the image captured with Google camera was close to reality. All thanks to HDR+ on Google camera that brings much more details in the picture clicked with Gcam.
And the highly anticipated Night sight mode on Google camera works great. It allows you to take very bright and noiseless picture in low light condition without using flash.
To sum it all, Stock camera do the decent jobs but if you want to enhance the performance of your smartphone camera then Google camera app is worth using.
Google camera app for other smartphones:
Final Thought on Google camera App for Redmi 7
Google camera mod has been the game-changer for all the mid-budget smartphone users. By just installing this one app, android user can easily increase the Picture quality of their smartphone.
We have tried to share the latest Google Camera for Redmi 7 with you. And we promise that we will be updating this page in case better Gcam port is released in the future. So, keep checking this website if you want to download the latest Google camera mode for Redmi 7.