Do you want to download Google camera For Samsung Galaxy J7? Well, Google camera is an amazing camera application that comes prebuilt with Pixel and android one phones.
Google camera has always been in limelight because of some of its unique feature, Whether it is Portrait mode, HDR mode, Lens Blur mode or the latest Night Sight mode which has made possible to take amazing bright picture in very low light condition.
Unfortunately, it has been never easy for everyone to download and use the latest Google camera apk on their phone like any normal app.
But all thanks to the hardworking developer who creates moded Google camera apk for every possible device.
So, In case if you are not happy with the stock camera of your phone or maybe you just want to try the latest Google Camera app feature then here is the good news for you- Now you can easily download and install Google camera on Samsung Galaxy J7 device.
Here i have shared direct download link of Google camera apk as well as shared step by step process to install the latest Google Camera app on J7 Device.
Google Camera Interesting Features
Google camera app contains numbers of features which can be activated from the google camera setting. So, let me tell you about all its feature one by one.
HDR+: HDR means High Dynamic Range. Whenever you take a photo on HDR mode, your camera captures 3 photos instead of one. A photo which is of a normal condition. In the second, your camera exposure means taking photographs by increasing the brightness, so that the details of the dark part are found in the details. And in the third, your camera takes photos by reducing exposure, so that you can get the details of the part which is shining too much. And when these photos get merged with each other, then the magic happens.
---
Motion: This google camera mode is quite similar to iOS' Live Photo. When you enable this google camera feature a short, silent, video clip of relatively low resolution is paired with the original photo.
---
Video Stabilization: This technique is developed by combining Optical Image Stabilization and Electronic/Digital image stabilization, Where OIS reduces the blurry image capture due to the movement of the user while recording any video, While EIS is completely different from it. In this, the problems are solved at the programming level. EIS is quite popular these days because it is light and less expensive and with improvement in algorithms used for stabilization image degradation is minimal.
---
Smart burst: Smartburst mode is commonly known as continuous shooting mode, sports mode or continuous high-speed mode, you have to just hold down the shutter button. In few seconds it will continuously capture up to 10 photos and give you one best captured photo as a result.
---
Image Location: When you enable this feature in google pixel camera, it will get information of location through Gps and the location details will be added to pictures and videos.
---
Slow Motion: It has the ability to capture high-speed video, up to 120 frames per second (FPS) at 768 X 512, and on some supported devices, 240 frames per second too.
---
Panorama: The panorama mode let you capture the world in a very unique way. After selecting Panorama mode, a screen will be created in your screen and the arrows will also be created all around. Now, by which side of the photo you want to take, keep moving your phone gradually by pressing the shutter button below. The camera will take all the pictures one by one and later adding all the photos together will make a big image which is better than usual.
---
Photo Sphere: Photo sphere is a panoramic image which can be taken through the google camera app. This feature lets you take 360-degree images of anything around you, and even share it on Google Maps.
---
Portrait: Portrait mode is a trending DSLR camera feature which allows you to capture an image with blur background. This mode is also known as Bokeh Mode. Whenever you take a photo from the phone's camera, the background and subject (whose photo is being taken) are both in focus. But in Bokeh Mode, only the Focused object will be in focus and background will be blurred.
AR Stickers: This feature was launched in 2017 during Pixel 2 and Pixel 2 Xl launch. R stands for augmented reality. With the help of Ar sticker, photos and videos can be recorded by placing virtual objects on real surfaces through this feature.
---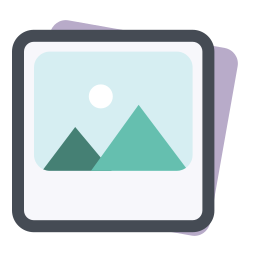 Night Sight Mode: Night sight mode is the highly anticipated feature of google camera that launched with the Pixel 3 devices this year. Basically, this mode allows the user to click a picture in a dark environment and the camera software will turn the picture into a bright and noiseless picture without making use of any flashlight… Yeah, that's amazing…
---
Download and Install Google Camera on Samsung Galaxy J7
Point to be noted, To install Google camera apk on any android device, First of all, you need to enable Camera2API feature. Once the Camera2API feature is enabled on your android device you can download Google Camera and start enjoying their Features like HDR+, Front and Portrait, lens blur, ar sticker, Night sight mode Etc.
Fortunately, Samsung Galaxy J7 comes with default Camera2APi enabled, so you don't have to manually enable camera2API on your phone. All you have to do is just download google camera for Samsung Galaxy J7 from our website and Install it on your phone.
Sample Picture Taken From Google Camera App
Download and Install Google Camera for Samsung Galaxy J7
We have tested this latest mode Apk on Samsung J7 device and it is working perfectly.
This latest Gcam mode also comes with the highly anticipated night sight feature along with the most of Google Pixel 3 camera features including HDR+, Portrait mode, Slow motion video recording, Photosphere, lens blur, etc.
Here is the direct download link of Google camera For Samsung Galaxy J7. You can click on given below button to start downloading.
If above version don't works then try this one:
---
How To install Google Camera App On Samsung Galaxy J7?
First of all uninstall the old version of gcam apk, in case you are using if not then you are good to go.
Now from the smart manager clean up the memory (Ya, sometimes it is necessary)
Now you have to enable unknown sources on your android device. Go to Setting > Security and check the option "Unknown sources"
Now Install the Google camera apk, as you install any other normal app on your phone.
Congrats!! You have successfully installed Samsung Galaxy J7 google camera.
After the installation is complete, run Google Camera App
Done!
What's better in Gcam than Stock App of Samsung Galaxy J7?
By installing Google camera on your Samsung Galaxy J7 phone, I am 100% sure the picture quality can be greatly enhanced.
First thing first Gcam mod have Both portrait mode that means you take beautiful portrait shots from Rear camera as well as Selfie camera too. Secondly what I noticed that the color balancing after installing Gcam on Samsung Galaxy J7 was more accurate than the stock camera. Especially stock camera with ai mode on, it makes photo colorful.
However you may like the colorful photos taken with ai mode, But the picture taken from Google camera app seems to be more accurate color in real life.
As well as you will get to use the latest Night sight mode feature on your phone which is not available in any other stock camera app.
That's why I will suggest you use Google camera For Samsung Galaxy Note 9 instead of stock camera.
Google camera for Other devices:
Conclusion: Latest Google Camera for Samsung Galaxy Note 9
That's all you should know regarding the downloading and installation process of Google camera For Samsung Galaxy Note 9. If you have still any doubt or queries then please comment down below. We would love to help you.
If you found this article helpful then please share this article on social media and show some love.